Työelämäprofessorit
Laine Juha
Työelämäprofessori
ROOLI: Kaupallistaminen
I'm health economist and social scientist with 7 years of health economics research experience and over 15 years of pharma industry experience. Currently I work at Roche Finland. F. Hoffmann-La Roche AG is a Swiss multinational healthcare company that operates worldwide under two divisions: Pharmaceuticals and Diagnostics. Lately I was appointed as Professor of Practice in pharmacoeconomics (part-time) in the University of Turku, Finland. I also have Adjunct Professor positions at the University of Eastern Finland and University of Helsinki, Finland.
My expertise is related to real world data, effectiveness and cost-effectiveness measurement, market access, health economics, cost-effectiveness modeling, pricing & reimbursement, health technology assessment (HTA), pharmaceutical policy, price regulation, value based health care, value demonstration, performance measurement, risk-sharing contracting, healthcare environment management and scientific communication.
During the years I've been working with many therapeutic areas from prevention to care like vaccines, inflammation diseases, smoking cessation, anticoagulation, hemophilia, cancers, rare diseases, cardio-vascular diseases and pulmonary diseases.
I have published over 100 scientific articles, posters, discussion papers, writings and blogs. I'm been member or many local and European working groups.
Twitter: @JuhaLaine8
Linkedin: https://www.linkedin.com/in/juha-laine-333b874/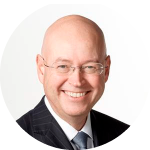 Veromaa Timo
Työelämäprofessori
ROOLI: Yritysyhteistyö, biopankit
I'm a driven MD PhD biopharma executive with over 25 years of industry experience, both in large and small cap companies in US and Europe. I'm proud to be appointed Professor of Practice in Drug Development (part time & for 4 years) in my alma mater, University of Turku, Finland.
Developing new medicines is my passion. I hope to be able to help local scientists build and develop business skills, and foster industry-academia partnerships for innovation. Today, I'm especially excited about the significant opportunity for ground-breaking medical innovation in combining health registry, biobank and genome data. Finnish Biobanks FINBB is a company to become the one-stop access point to nationwide biobank data and electronic health records and I currently serve as its first Chairman.
I am also Chairman of the Board of Herantis Pharma Plc, a public, innovative clinical stage drug development company working on gene therapy and biologics. I am Chairman Emeritus of Finnish Bioindustries, an industry association I served for 9 years. For 2 years as Executive Chairman of Domainex, Ltd., a fast-growing private drug discovery service company in Cambridge, UK, I formed links with the City and prepared the company for the next growth stage.
As President and CEO of Biotie Therapies Corp., aided by a magnificent team I transformed this initially Nasdaq Helsinki (BTH1V) listed therapeutics group with strategic M&A transactions into a NASDAQ US (BITI) listed company with one marketed product (Selincro®, nalmefene for alcohol dependence approved in the EU) and a late stage clinical pipeline in neurodegenerative diseases – and US headquarters in South San Francisco, Calif. In 2016 I negotiated an exit for Biotie shareholders via an all cash tender offer from Acorda with the company valued at $363 million.
I have raised over €200 million in equity and R&D funding and forged and managed global alliances with Roche, Pfizer, Lundbeck, UCB Pharma, and others.

Book-open


Linkedin


bioinformatiikka


diagnostiikka


Immunologia


infektiot


kaupallistaminen


kliininen tutkimus


koulutus


kudosteknologia


kuvantaminen


lääkekehitys


vierailevat professorit